Liene Some-Tiesnese
Ex-Director of Salacgriva Municipality TIC
In 2016 on the "Day of the lamprey" (Nēģu diena) in Salacgriva, despite the extremely expressive autumn rain and wind, Blacksmith Gatis Pīpkalējs managed a 6-hour blacksmith workshop. Visitors were surprised at this opportunity, everybody wanted to check the weight of the hammer, to demonstrate a rhythmic attempt to iron. Thanks to blacksmith Gatis for the cooperation – the outing lesson was interesting for both children and parents, and it is great that such an activity is possible in any place where the festival is planned!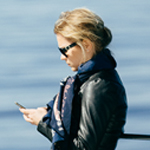 Dārta Pelše
"3K MANAGEMENT" project manager
Thank Gatis for kind and professional attitude with providing minting coins. For our event coin master Gatis quickly created a special coin design and helped more than 320 people minting out this commemorative gift in 4 hours. Communication with Gati is very fast, easy and pleasant. We will definitely continue to work together.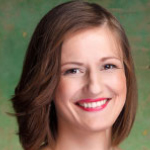 Gundega Turnere
CEO of Event Agency "Pareizā ķīmija"
We had a surprise that Gatis was forging iron! We are known for more than ten years. Him takes care of our homepage and we know him as a website developer. Since we are organizers of the international music festival LABA DABA (GOOD NATURE). We invite Gatis to entertain festival visitors with mobile blacksmith's fire. At the blacksmith's shelter there was always a movement that testified about the fact that people are interesting. Thanks the artist for joyous approach!